Visualization
Work in your preferred modeling environment and determine the level of detail of your objects visualization:
2D (icon based)
3D (vector graphics, JT support)
Planning view
Point Clouds
The representation of your models can be switched anytime between 2D and 3D. The multi-window technology also allows you to edit models in both forms of visualization simultaneously.
Benefit from a comprehensive 3D object library for production and material flow simulations. Animate virtual camera paths through the virtual production model and record simulation runs with the integrated video interface (AVI, MPEG).
Set animation points, define motion sequences, and place obstacles or restricted areas.
Import true-to-scale CAD manufacturing facility data (such as NX Line Designer) for a realistic modeling environment and the advantage of actual space planning.
2D Representation
The classic 2D visualization is an icon-based, logically connected representation of model objects.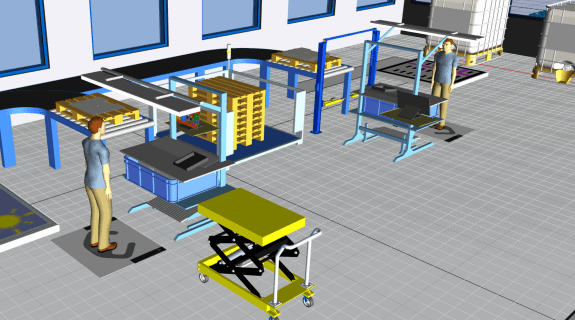 3D Representation
The 3D representation is a well established modeling environment due to today's state-of-the-art computing resources and offers impressive visualisations and animations of the individual objects.
JT vector graphics prevent pixelate detailing at zoom-in.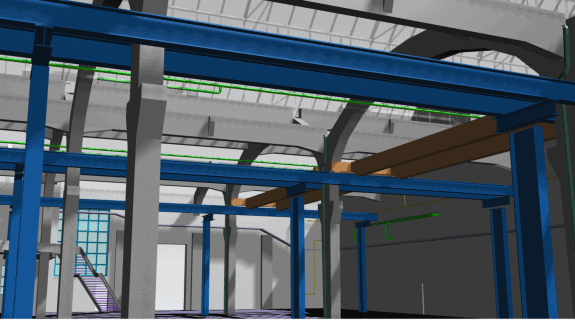 CAD Integration
Use true-to-scale CAD drawings and integrate 3D models (Plant Design, Line Designer) or even point clouds of your production facilities.