Analysis
Take the first step towards system improvement and investigate the key performance indicators of your model using built-in analysis tools.
Make precise statements and gain new insights into your manufacturing processes. Avoid elaborate and costly trials and system tests through the planning, design and statistical validation of experiments on the virtual model.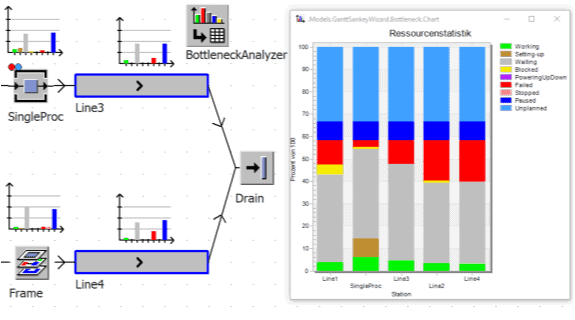 Bottleneck Analyzer
Detect bottlenecks in your local or global manufacturing and logistics processes. This automatic analysis tool features statistical and graphical representations of the resource utilizations in your system.
For documentation, the results and conclusions can be directly published in individual HTML reports.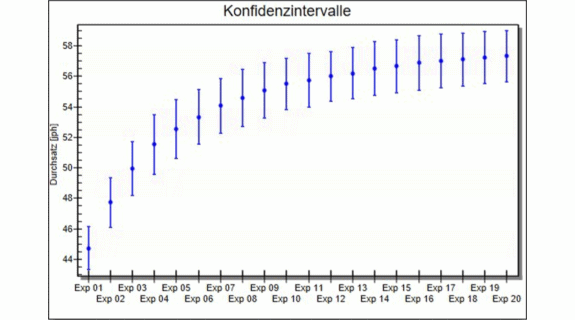 Experiment Manager
Make statistically verified statements about your production systems. Use simulation studies to examine different variations of input values and their effects on defined output quantities. A simulation studies usually consist of multi-level experiments. The experiment manager is a powerful assistant in performing, caculating and evaluating these studies.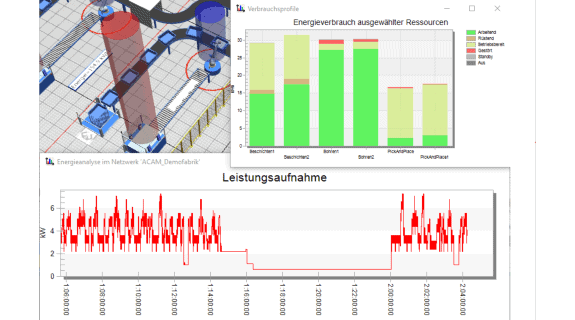 Energy Analyzer
Record the overall energy consumption during your simulation runs and highlight critical consumers. Define the power consumptions of the corresponding machine states such as "Operational", "Stand-By", "Set-Up/Maintenance" or "Off".
Determine the power peaks using the plotter function and optimize the energy balance.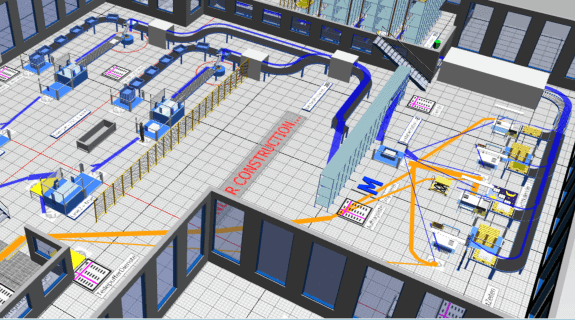 Sankey-Diagrams
With the use of the material flow analysis tools you are able to quantify and track the transported materials. Visualize the material flow and identify potential improvements in your transport and logistics processes at the touch of a button.
The worker sankey diagram visualizes the covered distances and paths of your workers who freely move in the plain.