ACAM Engineering – Engineering consultants
ACAM Engineering GmbH is a mechanical engineering firm specializing in analysis, design and development services.
Years of experience, coupled with specialist knowledge and an academic background, enable us to work out the best project solutions for our clients. Uncomplicated implementation of our clients´ demands and of our customers appreciation are our top priorities!
Through the practical application of our own simulation portfolio, we can advise our clients even better and offer a broader range of high-quality training.
Simulation and predictive engineering

Nowadays, simulation tools are increasingly used to improve, even accelerate, the product development process. Digital simulation in all its forms is an integral part of the entire product engineering process (PEP) and is used in nearly all phases of the product life cycle.
Our clients can use our solutions to go beyond simple verification and predict product properties by combining simulation, physical measurements and analysis of data to identify unexpected developments. By putting our own simulation portfolio to practical use, we can advise our clients even better and offer a wider range of high-quality training.
In the event that customers want to outsource simulations, we provide contract simulations. Our experts are pleased to take on clients´ requirements and support them in every phase of the product development process at our competence centre for predictive engineering in Oberwaltersdorf. From design to evaluation according to FKMguideline, VDI2230 or complex studies in the field of multiphysics.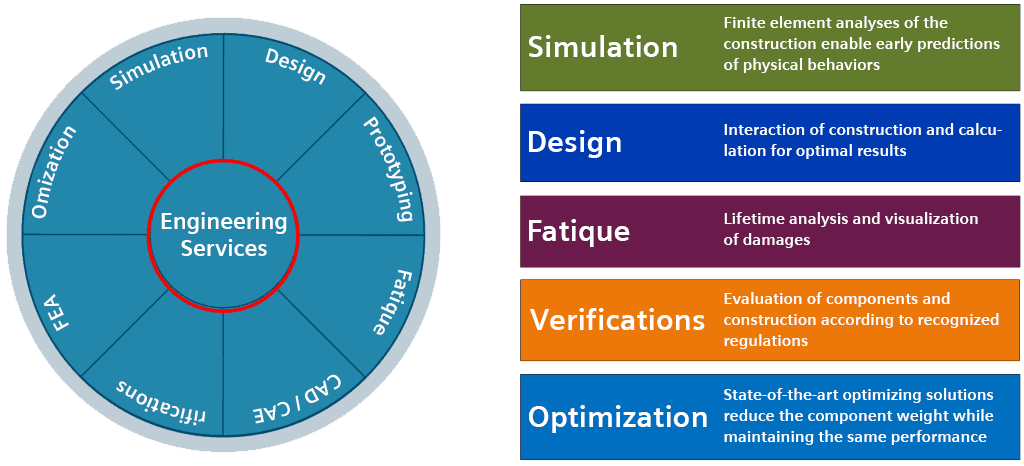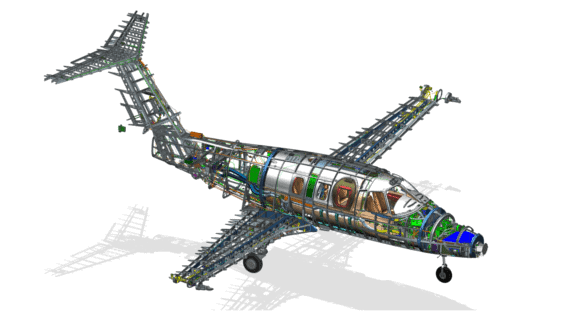 Design service
We support the design process and link the individual development disciplines with each other. Especially the link to the simulation portfolio and generative manufacturing enables a continuous development process and achieves the best possible results!